Why Hire Lee Curtis
Consistent and Dependable
Important, because you want to know your entertainment will show up and you do not have to deal with lots of disappointed and bored children.
Entertaining and Funny
Lee Curtis is a graduate of Comedy College for Professional Family Entertainers, and has been entertaining children for more than 40 years with his magic and comedy. Lee Curtis was also voted twice by the readers of "Bay Area Parent" magazine, "Best Party Entertainer" in the San Francisco Bay Area.
Magical
Lee Curtis has a lifetime in magic, and he is the only magician to have been awarded the "Mr. Magic" Award three times!
Professional
Lee Curtis is a full time Children's Entertainer — it is all he does. Most Children's entertainers have full time jobs elsewhere, and do children's entertainment as a sideline, to make extra income on the weekend. However Lee Curtis does this every day, honing skills and developing his talent as a children's entertainer, and that sets his performance high above other entertainment acts. Even other full time entertainers will not specialize in children's entertainment, they do it to fill in the gaps between their higher paying adult shows. To be honest, Lee use to many years ago do the same, but the fact is, he loves performing and entertaining for children, so much, that a number of years ago, he abandoned the adult higher paying gigs, to just become the best at what he loves the most.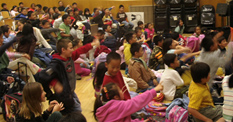 So hire the the full time specialist, imagine if you needed heart surgery, you most certainly would not go to a great foot surgeon, no you would hire the specialized heart surgeon, and even more to the point, you would not hire a mechanic, that does heart surgery on the weekend as a sideline for extra money.
So hire the full time children's entertainment specialist. Call Lee Curtis the Magical Wizard at 1-800-436-8749
Thank you to the readers of San Francisco Bay Area Parent Magazine to have voted Lee Curtis "Best Party Entertainer" twice!